Rolex® Overhaul Special $449*
FREE UPS® shipping of your watch to WatchRepair.net
Protecting Your Investment
Rolex Overhaul Service - $449 Special*
Fine-tuning your Rolex timepiece, our CW21 Certified Watchmaker will:
Carefully disassemble your entire watch piece by piece.
Ultrasonically clean and degrease all parts.
Inspect for any signs of excessive wear.
Replace the case back seal, crystal seal and crown gaskets.
Refinish the watch case, the bracelet, and the bezel to remove scuff marks & scratches.
Lubricate all moving parts with the highest-grade lubricants and oils.
Reassemble your watch and test it to assure accuracy, water resistance and proper operation of all functionality. Adjustments also will be made accordingly.


Many clients say: "It's almost as good as new!"
We stand solidly behind our professional work. 
All watch overhaul/repair work is backed by a full one-year warranty.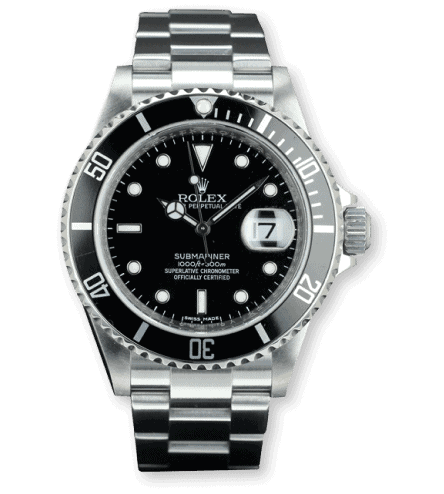 See Before & After Pictures
Order your Pelican WatchRepairPack Today!
Waterproof
Tamperproof
Impact Resistant
Absolutely the safest and most secure
way to ship your valuable watch in for
service and repair!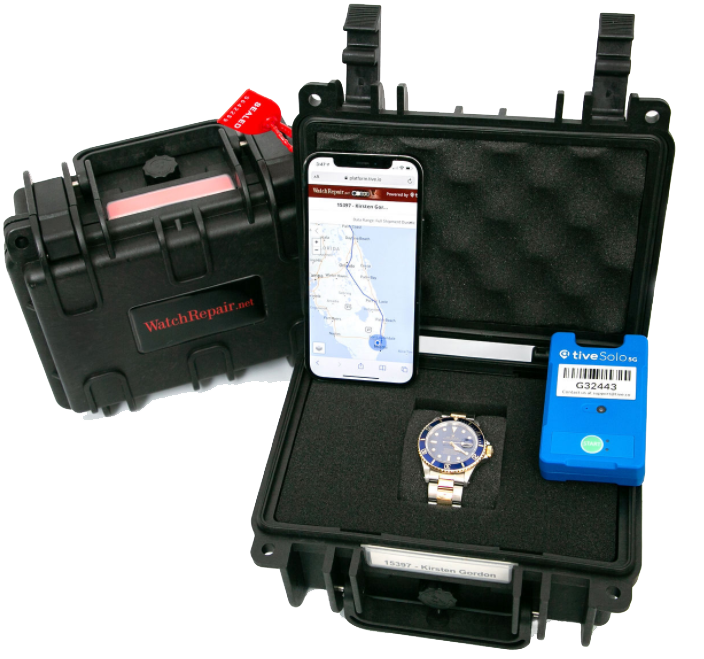 March, 2020
If you're anything like me the thought of sending one of your prized possessions off to someone that you've never met is unsettling. Your Rolex isn't just expensive but more often than not has an emotional attachment associated with it.I'd like to alleviate at least some of your anxiety with this testimonial.My watch has had a long and bad repair history associated with it. It wouldn't keep time or self-wind for years and years. It's timekeeping ability become a joke around our house.I had the watch overhauled multiple times and each time it came back in almost the identical condition. I began to believe that the watch is incapable of keeping good time by design.I ultimately found my way to Jeff and WatchRepair.net. I held my breath as I put the watch into that container for shipment to Miami. I mean after all, bad things never happen in Miami.After a few weeks the watch came back and looked beautiful but would it keep time? I am pleased to tell you that WatchRepair.net succeeded where at least four other "Rolex Certified" jewelers and "overhauls" failed.For the first time in at least 20 years the watch kept PERFECT time and would self-wind without any problem. I used to tell everyone that my $50.00 Casio kept perfect time after 15 years but my multi-thousand dollar Rolex couldn't stay within 10 minutes a month. I began referring to the watch as jewelry and not a watch.Well now that old Rolex keeps right up with that cheap Casio.I cannot begin to tell you how pleased I am. Subsequently I've sent the watch back to Jeff to replace the bezel. Now my Rolex not only keeps perfect time but also looks like a brand-new watch.Listen, I know you'll have concerns about sending your Rolex off to someone you don't know. However, at least for me Jeff and WatchRepair.net will be my "go to" guys for years to come.
*The above Rolex Overhaul Service – SPECIAL OFFER $449 – excludes chronographs and more complicated movements. Some repairs may require replacement of unusual parts. As such, this would not be covered in the Rolex Overhaul Service – SPECIAL OFFER $449. Unusual repairs may take longer due to special ordering of these parts. A revised estimate will be provided for your approval. – WatchRepair.net