Panerai® Overhaul Special $449*
FREE UPS® shipping of your watch to WatchRepair.net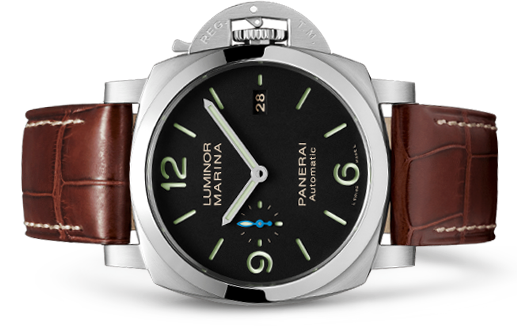 Protecting Your Investment
Panerai Overhaul Service - $499 Special*
Fine tuning your Panerai timepiece, our CW21 Certified Watchmaker will:
Carefully disassemble your entire watch piece by piece.
Ultrasonically clean and degrease all parts.
Inspect for any signs of excessive wear.
Replace the case back seal, crystal seal and crown gaskets.
Refinish the watch case, the bracelet, and the bezel to remove scuff marks and scratches.
Lubricate all moving parts with the highest-grade lubricants and oils.
Reassemble your watch and test it to assure accuracy, water resistance and proper operation of all functionality. Adjustments also will be made accordingly.
Many clients say: "It's almost as good as new!"
We stand solidly behind our professional work.

All watch overhaul/repair work is backed by a full one-year warranty.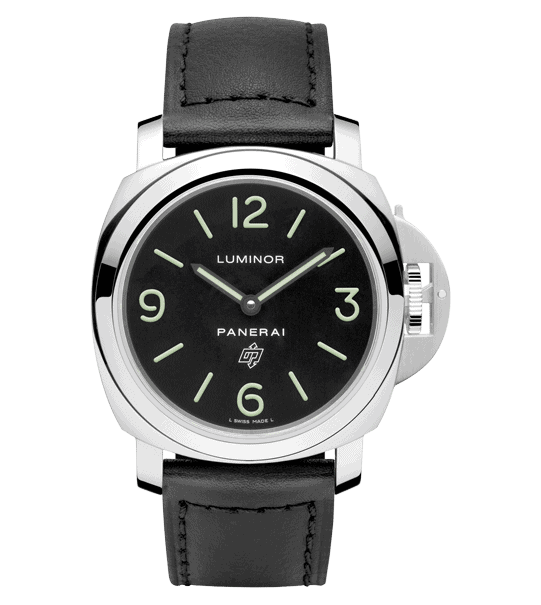 See Before & After Pictures
Order your Pelican WatchRepairPack Today!
Waterproof
Tamperproof
Impact Resistant
Absolutely the safest and most secure
way to ship your valuable watch in for
service and repair!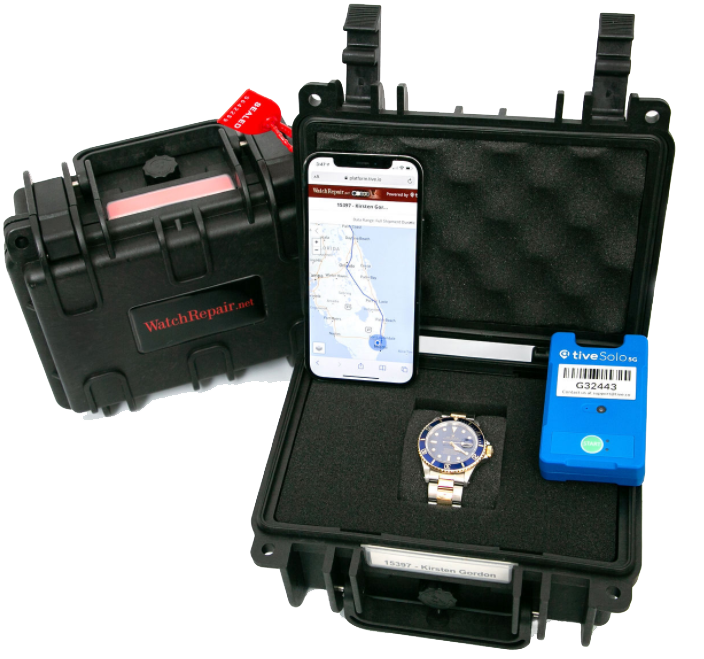 April, 2019
My Breitling has not worked in years. I finally decided to have it repaired and found your site on the Web. I was impressed by the many glowing testimonials and I said "I'm going to take a chance." Trusting you with my Breitling was definitely the right thing to do. The entire process was seamless. You stay in constant contact and minimized, if not eliminated, all of the anxiety about sending my watch to someone I didn't know. The results were extraordinary. I don't remember the watch looking this good new! The watch is running perfectly and you brought back the polish and shine not only to the watch but to my stainless steel band as well. I would definitely recommend your services, 100%. Take a chance!, Marc and Jeff will not let you down. P.S. I'm planning to send my wife's Breitling for repair as well.
*The above Panerai Overhaul Service – SPECIAL OFFER $399 – excludes chronographs and more complicated movements. Some repairs may require the replacement of parts. These parts would not be covered in the Panerai Overhaul Service – SPECIAL OFFER $399. Unusual repairs may take longer due to special ordering of these parts. A revised estimate will be provided for your approval. – WatchRepair.net